Create a Social Media Strategy and Move Fans from "Like" to Buy
Social media has grown from a scorned juvenile preoccupation into a bona fide marketing platform. Sure there are plenty of teens and tweens flittering around, but businesses of all sizes and types are also finding traction and customers with their presence on Facebook, Twitter, Pinterest and LinkedIn among others. As the business world has worked its way onto this media platform, etiquette and rules are (still) emerging that help entrepreneurs and late-adopters integrate more smoothly into the social media world.
The biggest step for all companies first is how to attract the right followers to their Facebookpage, Twitter account, LinkedIn company page, blog or Pinterest board.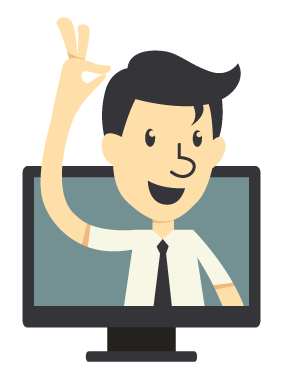 Just this first step alone takes time, patience and frequently posting the right kind of content to the corresponding social media platform.  Content that people find sufficiently interesting and compelling to add to their daily social media visits.
Then, once you have even one follower, how do you convert them to buying, loyal, enthusiastic customers?  It's all in the upfront planning and then carrying out the plan in an organized, disciplined way. Here are some steps that will help you get people past just clicking the Like button.
Strength in creating a social media plan
Your plan doesn't have to be an elaborate 100-page report with an accompanying PowerPoint presentation, but you do need to think about how you want to use social media, what components of it you want to participate in and what your objectives are.
Like every other plan, include the following at a minimum: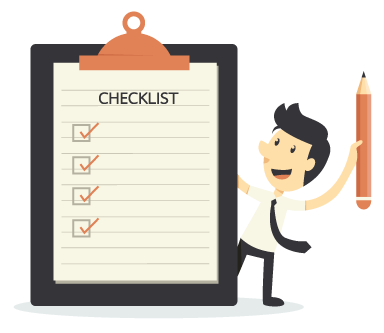 Goals for social media
Platforms
Who is your audience
What results are you expecting
What quantifiable metrics will you use to measure success or failure
Budget
Do you want to do Google Ads, Facebook Ads, teaser offers?
How do you know when you should pay for help to manage your social media campaign?
Brand personality and voice
Who (what) is your personality and approach on social media? Whatever your online characteristics, they should be consistent across all platforms and compliment your brand at all times.
Strategy outline
Are you going to start out on Facebook or LinkedIn and then move into Twitter or develop a blog and then expand?
Map your strategy out in monthly or quarterly tactical blocks, remembering all the other things you're doing concurrently, so you don't start with a bang and then fizzle out because it takes too much time.
Rollout timeline
Decide on content well ahead of time and get it into the pipeline, along with dates for publishing.
Find compatible content from others, get permission and add that to your pipeline as well.
Revisit your timeline at least once a month and continue to add content to your pipeline, so you're not scrambling at the last minute
Commit serious time to social media
Using social media correctly obviously takes time. Make sure your schedule can accommodate the regular monitoring, screening, responding and posting that will be necessary. Larger companies add social media as a responsibility to some marketing person's job description these days. For you, as a small business person or entrepreneur, it's just another hat you get to wear for earning the big bucks.
Luckily there are tools out there, such as HootSuite, SocialOomph, Buffer and others that can help you organize your content to all of your social media outlets so that you can schedule and publish to all of them from one portal.
Understanding your buyers' persona
Who buys your products or services? Most importantly, WHY do they buy your products or services? You need an understanding of your buyers and "likers" so you can communicate with them directly. Once you understand how they tick, your job gets easier because then you can frame your social media posts (and all of your selling) to appeal to them in the most effective manner for them.
Remember that most of the effort in selling or social media is not about you, the seller: it is always about the person to whom you are selling, with whom you are communicating and building a relationship. With that said, you still want to communicate your passion about your business in your messaging so you intrigue first-time visitors and bring loyal customers back again and again. You need to shine through everything you're doing.
To help with understanding your buyers' persona, the DiSC Assessment owned by Inscape Publishing and used by thousands of companies, splits people into four main categories although there are always overlaps in individuals' personalities: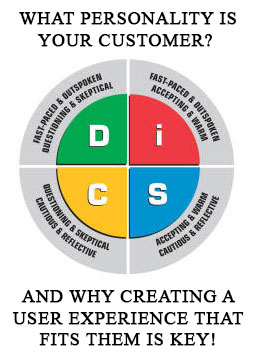 Dominance – Ds are direct, to the point and decision. They focus directly on the bottom line and are often strong-willed and strong-minded. The Ds make quick decisions when they believe in something or want something. They are grabbed by call to actions such as "Limited Time Offer" or "Only 100 items available and they are going fast."
Influence – Is like to be team members, enjoy socializing, are usually outgoing and optimistic. Buying something  is a chance to get to know someone new and enjoy the interaction. Is like to be in the know and follow the trends. They are drawn to jump on the band wagon and attracted by a call to action such as, "Already 100,000 sold and they are going fast!"
Steadiness – Ss are the cogs in the wheels of every large corporation. Cooperative, team players who stay in the background and just keep things rolling. Not strong on decision making. Ss need to feel connected to what they are buying. They want to create a relationship with the company or feel connected with the product in some way. A call to action with Ss needs to be something that will engage them and build on that relationship. "Share your recipe to receive a coupon for Free Shipping" or "Come into our office and meet the team for a free complimentary exam." Both of these calls to action engage the Ss and build comfort and trust in your company.
Conscientiousness – Cs get deeply into details and questions. These are the planners who look for quality over price and approach any task systematically. Cs need to have confidence in your company and product before they buy. A call to action for them is offering a Free Download to a White Paper or a Demo of your Software. Cs are not quick to buy and taking the time to inform them about your product and building their trust in you and your knowledge about how you can solve their problems is key to making the sale.
You can't address the entire Internet population and succeed at building awareness for your business. Your best approach will be to identify your buyer's persona and tailor your social media strategy to attract them. The term for this approach is User-Centered Design, and we strongly advise this as a best practice for all social media campaigns and all marketing programs. We will talk more about these characteristics, user centered design and buyer personas in future articles but this gives you something to consider as you identify your customers and likers.
Create relationships and be likeable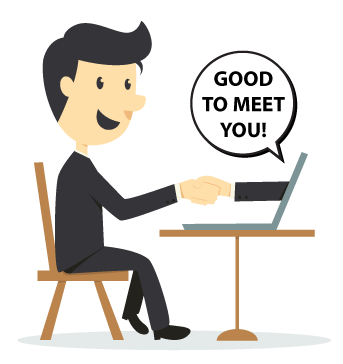 Your objective with social media posts is to catch your target audience's attention and slowly develop a relationship with them. The relationship may be one-sided, with you doing most of the talking, but done correctly, people will see your posts and stop with interest and anticipation. Don't mess that up. That is a fantastic thread to be nurtured and strengthened that leads directly to buying.
You always want to be likeable and approachable. We don't mean playing Susie Sunshine all the time but you should develop your messages to appear open, inviting, professional, knowledgeable and non-defensive even if something derogatory appears online about your company or your brand. Remember to maintain your social media demeanor even in the face of criticism. Tough but necessary.
Don't preach, be interactive
Madonna's 80s song, "Papa Don't Preach," figures in here. People are fast becoming savvier about what they find on social media, and they can smell a sermon three miles away. Preaching or long winded one-sided vents are never received well by anyone. Rants harm your reputation and cause even the most patient, loyal followers to click away. Of course, you know your subject matter backwards and forwards: just remember that no one likes a boastful showoff who talks down to people. You're a teacher/counselor, not an Ivy League highly paid professor so don't post like one. If you cannot be objective about your own writing, have someone read everything you post before it goes online. Once it's out there, you can't get it back.
Rather, keep your current followers interested and attract more followers with thoughtful writing that encourages a dialogue through comments, sharing and retweets.  If there's controversy in your industry, address it in a non-confrontational way. If you need to step away from your carefully cultivated social media demeanor and comment on something you personally feel strongly about, don't do it as your brand's mouthpiece. Do it as an individual, but leave your brand and your company out of it.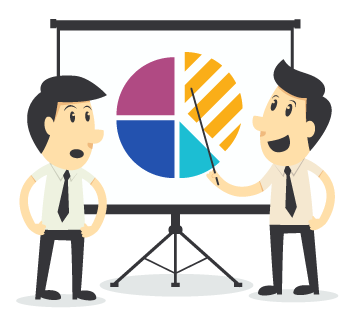 Offer high quality content
You shouldn't write all of your content. Use the 80/20 Pareto Principle; make 20 percent of your content be your original work and source 80 percent from others with similar values and outlooks. Doing this avoids the appearance of always serving only yourself (I want to talk about me – only me!) with what's in your posts. Lifting other people up lifts you up right along with them.
Always have a call to action
Regardless of what you post, include a call to action. What do you want people to do? Call, write, comment, contact you for more information? Always include a tagline, "For more information about …. Or to comment about …., call/write/visit www.whatever.com.  It encourages interactivity and shows your willingness to engage in dialogue and the relationship with your online followers.
For more information about making social media marketing successful for your company, please visit www.VerticalInsite.com or email us at solutions@verticalinsite.com.
The best bitcoin mixing service